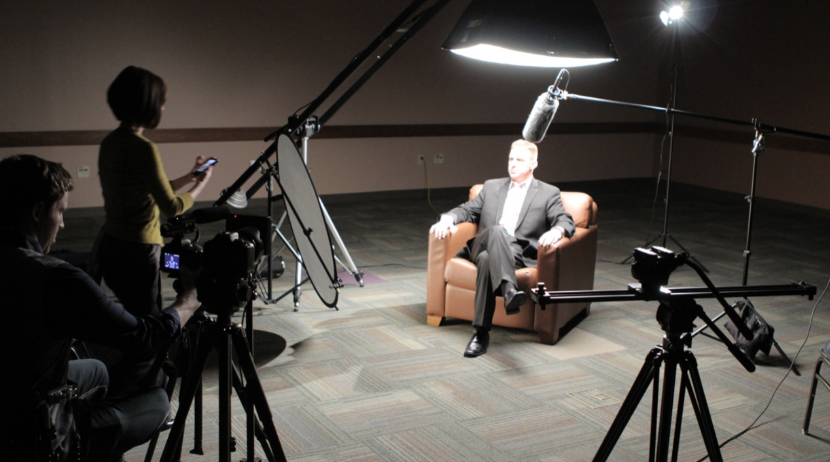 Clients feel more empowered seeing all the new and different approaches to video and yet they have some unrealistic thoughts about how inexpensive it should be to create a really compelling video. We will consider 3 things 3 Things Your Video Production Company Wants You to Know
Now, that everyone can buy an HD camera, many people assume that video production should be quick, easy, and inexpensive. They often don't put enough thought into what it takes to produce a video, the art of storytelling, of capturing memorable shots, and of thoughtfully sequencing those shots.
Here we will discuss a few things potential clients should consider before producing a video.
Saving Money Shouldn't Be the Number One Concern
Many people will say to me, "We could do the video ourselves, but we do want it to be professional. However, we don't need it to be really high quality or expensive." Clients who focus too much on price are often disappointed with the product.
I totally understand the lack of knowledge clients have about the costs of video production. It's not easy to understand why one video might cost $2,000 and another one of the same lengths might be $100,000. It's a tough world to navigate. But, focusing on price alone often leads to producing a video the client doesn't even end up using. So, the effort to save money backfired, and they ended up wasting money.
A few years ago, I bid on a video project. The client signed an agreement, and then discussed it with his web designer. The web designer who owned a consumer camera thought, "wow if he's willing to spend $2,500 on a video, I can do it for him and charge him a lot less". The client was thrilled with the cheaper price and went with the web designer. He ended up with a video that he couldn't use at all. He was embarrassed in front of his clients who were doing testimonials, and the web designer ended up with an angry client who refused to pay.
I would advise clients to discuss openly with prospective companies the budget they have in mind and ask to see some of the videos the company has done which fit in with that budget. Clients should look for a company that's done work they love and someone they feel comfortable with. Clients should also ask about the company's process so that they can decide if they're comfortable with the process.
For instance, my company focuses on conducting interviews and developing a script from the interviews. We rarely do storyboards. If a client likes a storyboard, we probably aren't going to be the best fit for them. But, finding a company that realizes your vision, has videos you love, and has a process you understand and like is so much more important than finding the least expensive company
Video Is Stronger Than Audio
Many moons ago in the news business, a business I was in for 20 years, the focus changed from creating a script and then matching video to that script to what is now called "writing to video". The shift meant you'd decide what video you have or will have and then you develop your script to narrate that video.
Visuals are so strong that when a person is watching video, their mind is focused on the visual, and if the script or narration is not explaining what they are seeing exactly, then they just find it irritating or confusing.
Imagine this, you see a doll on video. If the script says "this doll was recovered during a break in", you get that. But, if you are seeing that same doll and the script is saying, "There was a break in last night, and this doll was recovered", until the script refers to the doll, all you can think about is "why am I seeing that doll?"
So, all that is to say thinking through what visuals you have is a great start. What do you want to show or explain. If you develop a script, which many clients do, before they call, then you might have to adjust your script to fit your visuals or simply be willing to use text to emphasize the words.
Allow Your Video Production Company The Freedom To Be Creative
My favorite clients are the ones who don't want to produce the video for me. They are the ones who let me have the freedom to tell their story in a creative way. I've done all types of videos, and I love them all. But, the clients who come to me with every detail already worked out and don't allow for freedom and creativity rarely get as good of a video as those who say "what would you do?" I love the flexibility to add something fun or funny or dramatic to the video.
I think most video production companies employ really fun and creative types, and clients get the best products when they allow the company the freedom to make a project fun. We usually end up spending more time than the budget really allows on those "fun" projects, but they are always worth it. Clients tend to get the most out of their marketing dollars when they allow people who love to be creative the freedom to do what they do best.
Click on our portfolio to see how videos work.