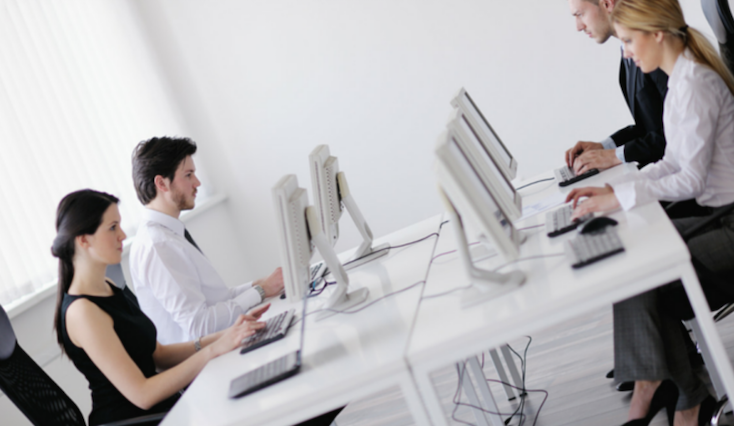 Video-enhanced training packages are allowing businesses of all shapes and size the opportunity to create their own training content that is affordable, relevant, and adaptive to their company and employee needs. Here's how Companies Can Benefit From Video-Enhanced Training:

Anytime, Anywhere
Increasingly companies are adhering to the "always on" culture by providing training and general resources that can be accessed at any time, anywhere, and on any device.
This increases the engagement rate as employees will use the resources to access information either at the point of need or simply when they have time. Make them active participants in their own learning, rather than spectators in an enforced learning environment.
The use of video as an enhanced learning tool has become more prevalent with the rise in e-learning, as well as its accessibility and reduced production costs. Video can be accessed on work PCs, laptops, tablets, mobile phones and even smartwatches.
Time is Money
Taking a full day off to attend a training session in some far-off corner just isn't practical in our fast-paced, high-intensity work lives.
Video-enhanced learning tools however are relatively inexpensive to produce and can be viewed when it's convenient and without the need for travel. In terms of their usage, video can be used to record a multitude of training exercises.
They can also tie into an individual's learning plans and help to demonstrate peer-to-peer learning or competency-based training. People learn in different ways, but as visual beings, video is a great mechanism to illustrate soft skills, as well as aid performance management.
This makes it cost-effective both in terms of financial savings and minimal impact on employee productivity when compared to traditional training programs.
Customized Content
The ease with which videos can be produced also provides companies with the ability to take control over their training processes, rather than trying to shoehorn employees into a one-size-fits-all training model.
Regular feedback has become a major component of the manager's relationship with their employees, especially with the rise of the feedback hungry millennial. A video is a fantastic tool for enabling constructive reflection on an individual's performance.
Managers can use video to record new employees in action and then use the video to provide effective feedback for improvement and development. Video can also be used by team leaders during group exercises to view, reflect and discuss sales strategies that aren't working successfully, or analyze body language or speech patterns that affect a sales pitch.
Live presentations can be recorded and time-stamped, so when they are used for training, managers can refer to specific sections according to relevance. This saves time and increases engagement with the subject matter.
Video training courses or observation recordings can also be created as needed, making it a responsive and reactive tool.
All of this recorded content helps to build a customized library of training tools, which can be referred back to and viewed multiple times by any number of managers and employees across a company, for as long as it is relevant.
With video, like any disruptive technology, the possibilities for creating reactive and interactive training resources are endless. The accessibility of video tools and platforms results in a higher engagement rate than traditional training methods. It can be accessed whenever and wherever it is needed, as often as is necessary, making it a vital part of any work-based training program.
Click on our portfolio to see how training videos work.