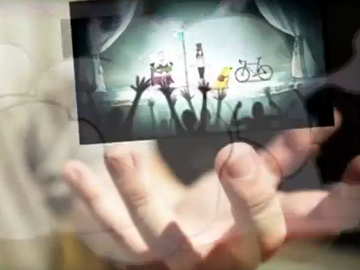 Paradox Studio is a creative Hot Spot for all your production needs, Our services are geared for several markets which includes Television Stations, Multinationals, Advertising Agencies, SME's, Event Management Companies, Hotel and Tourism, Entrepreneurs, Non Profits, Musicians, Education Institutes, Families and the whole world wide web.
1.Documentaries
We create feature length documentaries constitute a broad category of nonfictional motion pictures intended to document some aspect of reality, primarily for the purposes of instruction or maintaining a historical record. Paradox Studio has received awards for showcasing our documentaries on international forums where it has gained recognition. Pick up a story and we will introduce you the various styles and witness the magic happen.
2.Corporate Video
A corporate video is a powerful marketing medium with the ability to communicate concise, precise and controlled information with a positive effect. A well-constructed video fires the imagination, and increases the energy. It will engage emotion, focus attention and enable each individual to visualize his or her role as an important part of the team. The strength of a good corporate video lies in its simple ability to transport people to various locations, illustrate concepts and convey far more than just words spoken or printed, ever can. This could be done in various styles depending on the nature of the Multinational.
3.Business Video (Shoot and Non Shoot based)
A 60-90 Second promotional video is a dynamic, fast moving commercial. It not just explains your business or project; we craft videos that transform your website into a conversion mechanism. There is a massive difference. Paradox videos engage visitors to bond to your brand emotionally due its entertaining style and quality. This can be highly effective and powerful tool in communicating your product's strengths in a dynamic and exciting way.
4.Motion Graphics & Animated Videos
If a picture is worth a thousand words, imagine the power of video – a synergy of moving pictures, music, sound effects, narration and 2D/3D graphics. Our approach is to use the storytelling method, in which we create a captivating story (hence…storytelling) that explains your product, service or company in an engaging way. Thus, appealing to your viewer and getting them to take action, which is probably buying your product or service, which probably makes you one happy camper.
5.Non Profit Videos (NGOS)
Charity or Fund Raising videos comprises of 1 to 3 minutes authentic, actionable and affordable video for nonprofit organization or for companies looking to do philanthropic work. Paradox Studio gives a unique touch to these videos by leveraging the power of documentary style filmmaking for short videos. These videos can aid non profit organizations to have an impact for the purpose of fund raising and creating awareness.
6.EVENT PROMOTION & VISUALIZATIONS
Paradox offers 60-90 seconds exclusive event coverage and packages bundled with video & photographic event coverage.
Click HERE to see our portfolio