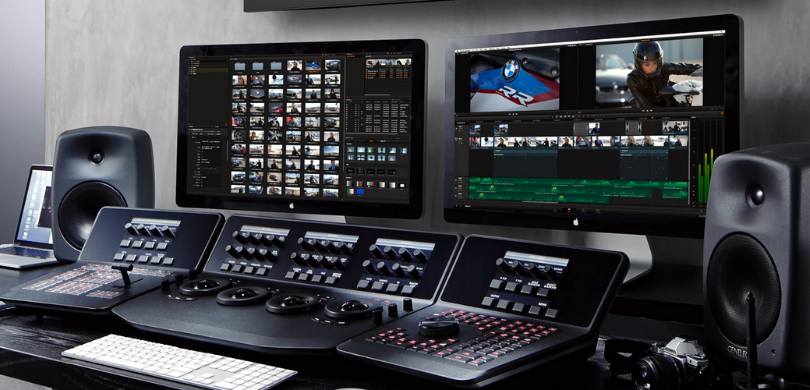 Have you thought about creating videos to promote your business? Video can boost your search engine rankings and is an effective way to increase customer engagement. But how do you go about making a video?

The power of video
Here's an example. A friend of mine decided it was time to buy a new tent. She intended to buy one that was reasonably priced, but found herself veering towards the Outwell brand. It meant going over budget but she soon figured out how to persuade her other half.
How? She showed him Outwell's website and played him the videos so that he could understand why it was worth paying more.
Outwell is a great example of a business that really understands what information customers want and how to communicate it.
Video is known as rich media content and it can boost customer engagement, increase the time spent on a site and help convert sales. Used cleverly and with a purpose, video can transform your website into a dynamic interactive site that will attract repeat visits.
And it's not just YouTube. Video is available via many different platforms and services. Vimeo, for example, is a video sharing site that is similar to YouTube, although tends to feature more professionally-produced, arty clips and recordings.
Most video services allow their users to discover your videos via their own websites and apps. You can also usually embed videos on your own website – and in other locations, such as your tweets, Facebook pages and Instagram posts.
What can I put in my video?
How you use video will depend on your type of business and the services or products you offer.
Here are a few ideas to get you started:
Show off a product. If you sell a physical product, video is a powerful way to give people a sense of what the product is actually like, how it feels and what it's made of. For instance, if you sell furniture, a video can help convey its build quality.
Explain how to do something. How to videos are a good way to give people some useful information, while also reminding them of your product. For instance, if you sell car shampoo, you could create a video explaining the best way to wash a car.
Bring testimonials for life. Many companies use written testimonials on their websites. But you can create more interest and authenticity if you interview people or invite customers to upload videos of them using your products.
Upload new videos regularly. Building a regular audience for your videos isn't easy, but can give your business prospects a big boost. Create new videos regularly and encourage people to subscribe via your YouTube channel.
Add a personal touch. Welcome visitors to your site, introduce your staff or film a "day in the life". This type of content will add personality and bring your business to life. This could help someone decide they'd like to do business with you.
Share industry expertise. You can use video to provide commentary on industry news, or to offer detailed information about your industry. This can help build your reputation and can form a key plank of your PR efforts.
This is just scratching the surface, of course. You can use video in any way you choose. And as shooting, editing and sharing video is much easier and cheaper than ever, you can try different things to see what works for you.
Click HERE to see our portfolio