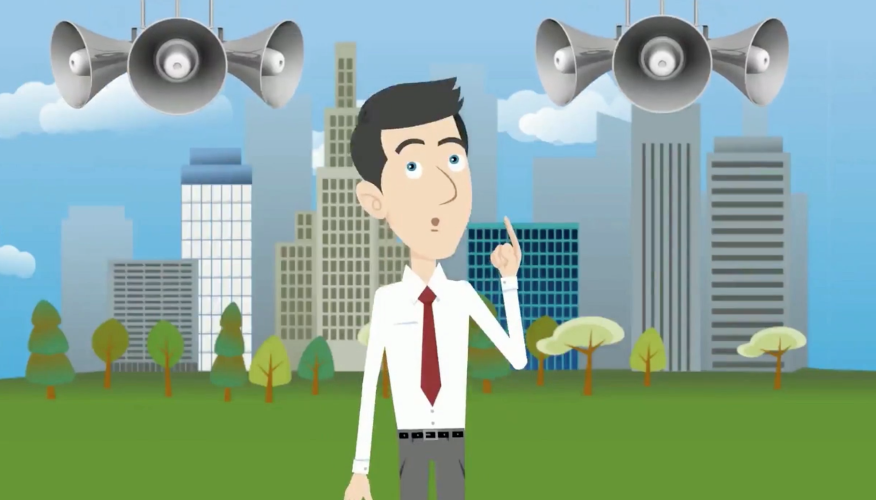 Explainer videos are made to explain a product or service in an engaging way and that's why they're the latest marketing trend for online businesses. Now, you've probably noticed that these videos come in different lengths – from 30 seconds to 3 minutes on average. That's because marketers can't make up their minds about an ideal explainer video length.
Truth is, every product and service is different, and they can't all be squeezed inside the same explainer box. So the question is, when should you make a short video, and when is it okay to go a little longer?

There are two different viewpoints among marketing experts; some say "the shorter the better" because they stick with pleasing the incredibly short human attention span; others say "length is relative" because they believe that if the content in the video is relevant and informative enough, potential customers won't actually care how long or short it is.
Marketers on the "shorter the better" side know that:
The human attention span is lower than ever and the average time spent on a website is no longer than 8 seconds (that's actually lower than a goldfish's attention span). The good news is that most landing page explainer videos capture the viewer's attention for up to 2 minutes!
It's not easy to make people watch videos until the end. 30-second videos (like the cute one down here) are watched all the way through by 85% of an average audience, while 2-minute videos are viewed by less than 50% of them. It's important to compel your visitors to want to watch your video until the end, so they can get your whole business proposition and hear your call-to-action.
Mobile is growing with video content. Today, mobile devices make up over 27% of global online video views, and mobile users like to watch and share direct and entertaining content, which only short videos can offer effectively.
Shorter explainer videos are a great idea when:
Your product or service is really easy to explain.
You need to tease your audience and create brand awareness.
You want your video to be easily shared on social media.
Marketers on the "length is relative" side know that:
Some products and services are not so easy to explain. Most of the time, 30-second videos aren't long enough to explain complex services, like software or brand-new apps (check out the whiteboard animation video below to see my point).
It's all about engaging with your potential customers. Your explainer video should quickly grab your viewers' attention and engage them from the very beginning (the first 15 seconds are the key moments). Once you have them hooked, most of them will keep watching it to the end.
Useful videos are always rewarded by your audience. If your explainer video proves that your product or service can help to solve your audience's problems, the length of the video won't actually matter to them, because they'll get their questions answered and learn that your product or service is useful to them.
Then longer explainer videos are a great idea when:
Your product or service is more complex.
Your product or service is brand-new in the market (or offers state-of-the-art features) and you need extra time to explain how it works.
You choose the whiteboard animation technique (whiteboard videos -like this one below- are traditionally longer).
Corporate overview stated three years ago that the average explainer video length should be 3 minutes. Today, most marketers usually stand for 90 second explainer videos, an ideal length to effectively convey your business idea without losing viewers along the way. However, 30-second videos are a good idea if your product or service isn't so complex to describe.
Now which would be your ideal explainer video length?