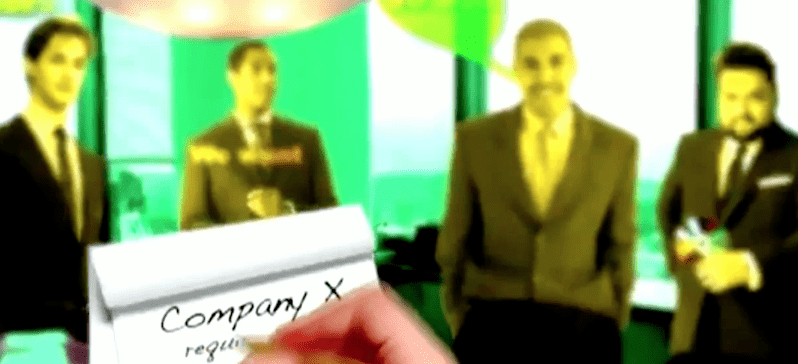 How much does TV advertising cost? There are TV solutions to suit all budgets, and this section will help you understand what sort of budget you need to get started on TV, the factors affecting the price of TV, plus a few examples of what sort of bang you can get for your buck.
There are a number of things that determine the cost of advertising on TV, including target audience, seasonality, regionality, copy length, transmission time and programming. And like a lot of markets, the cost of TV is based on a supply and demand mechanic. Supply is the audience or "impacts" and demand is the advertiser revenue. The more supply available to advertisers, the lower the cost, conversely, the higher the demand from advertisers the higher the cost.
And naturally, there are several factors that can affect both supply and demand, such as; the economic situation, event TV, scheduling on non-commercial channels such as the BBC, the weather and the time of year. Therefore, the cost of TV airtime fluctuates all of the time.
A media agency and / or a Tv Sales House can advise you on the cost of advertising on TV at different times of the year.
Successful campaigns, with different objectives and budgets
There's a perception that you need to have huge budgets to advertise on TV, but actually TV is incredibly accessible to all. Many advertisers use TV, with varying budgets and different business objectives. Below are a few examples to inspire you.
Launch a brand on a low budget
With just c. £200k and by using the right programme at the right time to talk to their target audience, Chambord managed to establish their brand in the UK. You can read more about how they achieved so much on so little here.
Changing perception and behaviour
Paddy Power wanted to inspire a movement of change that would gain the support of professionals, fans, the media and other brands in their "Kicking Homophobia out of football" campaign. They spent £600k and did an incredible job with this, partnering with players from Arsenal football club and Stonewall, changing perceptions and behaviour amongst football fans and the wider public. Read more about this campaign here.
Customer retention
Morrison's wanted to reconnect with family shoppers on an emotional level and showcase the talent of their Market Specialists. They did this through a partnership with Ant & Dec  and two of ITV's biggest shows, BGT and Saturday Night Takeaway, delivering mass reach against their core family audience and also driving participation and engagement. The budget for this campaign was £1m+. Read more about this campaign here.
Driving response
With £2.5m set aside and using TV for the first time, lowcostholidays generated brand fame with a series of engaging ads that juxtaposed the low cost adjective with high production values, generating a 54% increase in sales.